German Cavalier 17th Cent.
Wow man, speechless, what a total beauty. The bust is amazing and the paintwork really made it look fantastic. Well done Steve, what a beauty.
Steve, can't stop looking at it, i love the work on the uniform especially the neck and the adornment on the pitcher. This is really something else. The expression on his face also reflects his mood.
Thanks Brian. This bust (or half figure) fought me all the way. Firstly, the arms didn't fit well so the jug and pitcher didn't align properly. I had to seperate the jug's handle from the arm and resculpt so I could align properly. Handling was tough too due to size. But all in all it turned out well

Steve
You bet it turned out well you gave it a good beating in the end.
Best in Show





Posts

: 6102


Join date

: 2009-07-21


Age

: 54


Location

: Zurrieq MALTA

Even though it does not look right as it seems you sawed off the feet, which we all know you DID NOT, you fought him well & won by a big margin

Gold





Posts

: 1065


Join date

: 2011-01-11


Age

: 38


Location

: Smack in the middle of the Med

_________________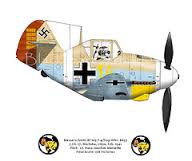 Bench: Bv 141 B, Ju 87 G-2, Macchi C.205, Arado Ar.234
Stash: Ju87D-3, Bf 109 E-3, Bf109 F-4/trop, Bf 109 G-10, He219....
www.ScaleModelBench.com
Best in Show





Posts

: 4654


Join date

: 2009-07-30


Age

: 56


Location

: Qormi, Malta

Master....... no more. to say......

Silver





Posts

: 507


Join date

: 2015-05-24


Age

: 60


Location

: Halstead Essex uk