I have another build going on the way. This time it is the Lamborghini Murcielago by Fujimi. I am using the hobby design transkit to transform it into the LP640 version.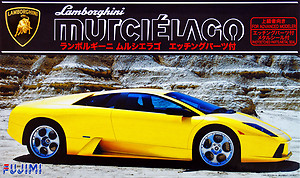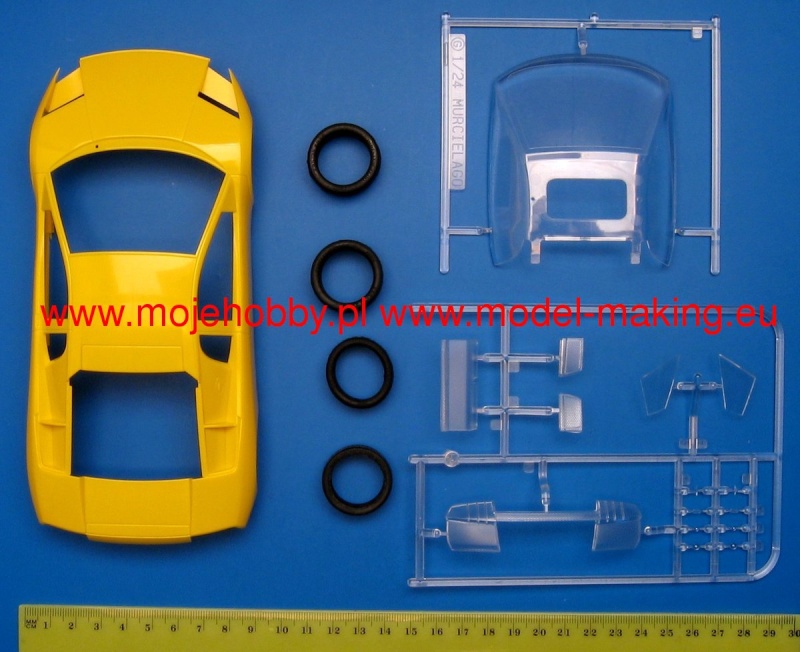 The transkit from HD does not fit well. Thus, I cut each part into two and adjusted everything according the kit. Then, I filled the gaps with putty.
In March 2006, Lamborghini unveiled a new version of its halo car at the Geneva Motor Show: the Murciélago LP 640. The new title incorporated the car's name, along with an alphanumeric designation which indicated the engine's orientation (Longitudinale Posteriore), along with the newly updated power output. With displacement now increased to 6.5 liters, the new car made 640 PS (471 kW; 631 hp) at 8000 rpm. The Murciélago's exterior received a minor facelift. Front and rear fascias were revised, and side air intakes were now asymmetrical with the left side feeding an oil cooler. A new single outlet exhaust system incorporated into the rear diffuser, modified suspension tuning, revised programming and upgraded clutch for the 6-speed "e-Gear" automated sequential transmission with launch control rounded out the performance modifications. Interior seating was also re-shaped to provide greater headroom, and a new stereo system formed part of the updated dashboard. Optional equipment included Carbon fibre-reinforced Silicon Carbide (C/SiC) ceramic composite brakes, chrome paddle shifters and a glass engine cover. The 2008 car's estimated fuel economy for the 6-speed manual is 8 miles per U.S. gallon (29 L/100 km; 9.6 mpg-imp) city and 13 miles per U.S. gallon (18 L/100 km; 16 mpg-imp) freeway, making it the least efficient car in 2008 for city and highway driving, according to the EPA. (from wikipedi)
The colour is going to be arancio atlas, the common orange colour from Lamborghini.