Marco, more cslls for help! This is the decal sheet I told you about yesterday:
http://www.hyperscale.com/2009/reviews/decals/x72104reviewgp_1.htm
As you can see from the scan of the sheet, there are 2 serial numbers for this Wimpy, and Xtradecal has not decided which one is correct. I haven't yet found any references regarding this one, so please......
Here's a better scan: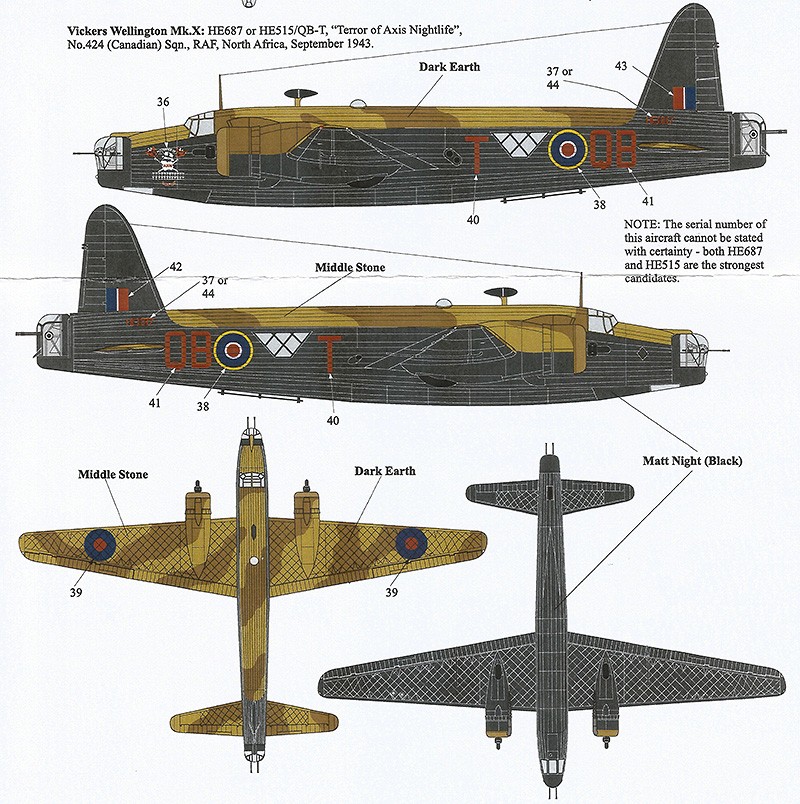 And according to someone on britmodeller it is ok:
http://www.britmodeller.com/forums/index.php?/topic/38621-a-few-errors-to-watch-for-in-new-xtradecal-sheet-x72104/