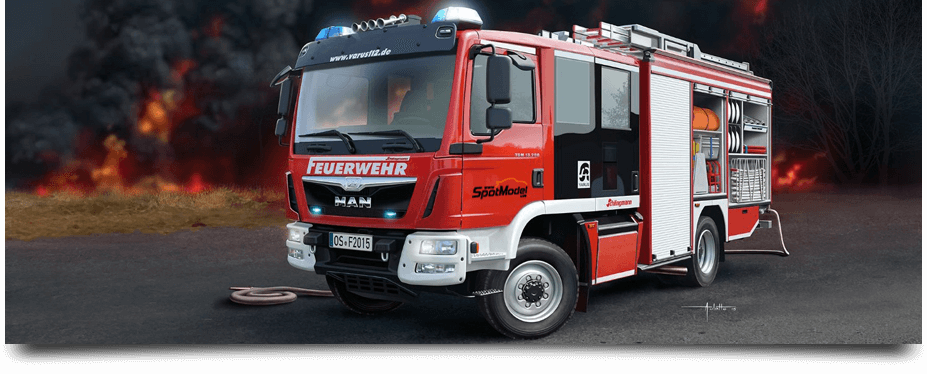 Wooooooowwwww!!
A firetruck! Is it because of the sirens? Is it because of the shiny red color? Is it because of the hoses? We do not know exactly why, but... haven't you ever felt an
adorable fascination about firetrucks
since you were a child? We too!

))) And that's why at
SpotModel
we invite you to live again that childhood excitement: if you never had one, now it's the moment, and if you were lucky enough to have it, with this new
Revell
kit you can get back all those unforgettable playtimes it gave you...
And it is not only an invitation to have fun with it, it is also a real challenge: with 295 parts and 36.3cm long, this
enooooooormous kit
(in every possible sense) features a mind-blowing parts break up, including engine, tool compartments, hoses...
At
SpotModel
we do want you to
have fun like a child

)))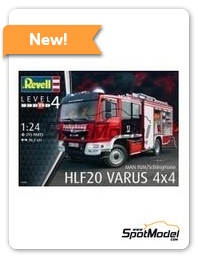 Revell
: Model truck kit 1/24 scale - MAN TGM / Schlingmann HLF20 VARUS 4x4 - plastic model kit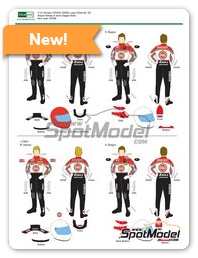 Decalpool
: Decals 1/12 scale - Kevin Magee and Wayne Rainey Lucky Strike - Wayne Rainey (US), Kevin Magee (AU) - World Championship 1988, 1989 - for Tamiya kits TAM14122, TAM14123 and TAM14124
Studio27
: Transkit 1/24 scale - Lancia Super Delta Deltona HF Integrale Astra #12 - Portugal Rally 1993 - for Hasegawa kits 25015, HACR13 and HACR15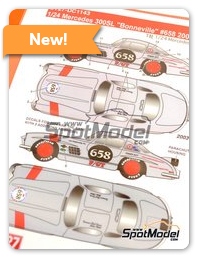 Studio27
: Decals 1/24 scale - Mercedes-Benz 300SL Lyco Engineering, Inc. #658 - Bob Sirna (US) - Bonneville Speedway 2003, 2004 - for Tamiya kit TAM24338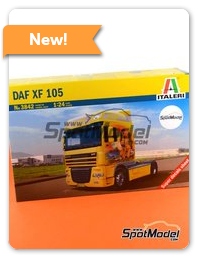 Italeri
: Model truck kit 1/24 scale - DAF XF 105 - plastic model kit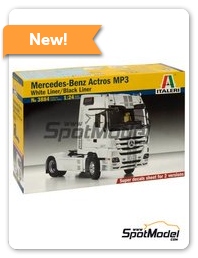 Italeri
: Model truck kit 1/24 scale - Mercedes-Benz Actros MP3 - plastic model kit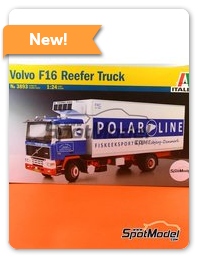 Italeri
: Model truck kit 1/24 scale - Volvo F16 Polar Line - plastic model kit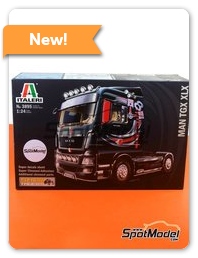 Italeri
: Model truck kit 1/24 scale - Man TGX XLX - plastic model kit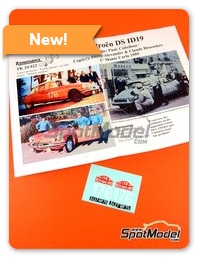 Renaissance Models
: Decals 1/24 scale - Citroën DS19 #176 - Paul Coltelloni (FR) + Pierre Alexandre (FR) + Claude Desrosiers (FR) - Montecarlo Rally 1959 - for Ebbro kit EBR25005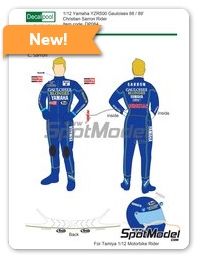 Decalpool
: Decals 1/12 scale - Christian Sarron Gauloises - Christian Sarron (FR) - World Championship 1988, 1989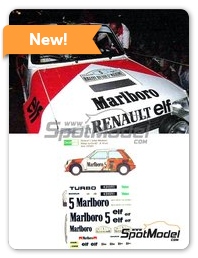 Decalpool
: Decals 1/24 scale - Renault 5 Turbo Marlboro #5 - Alain Prost (FR) - Rally Du Var 1982 - for Heller kit 80717, or Tamiya kit TAM24027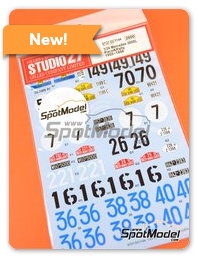 Studio27
: Decals 1/24 scale - Mercedes-Benz 300SL #7, 16, 26, 38, 39, 40, 70, 149, 221 - Montecarlo Rally, Tour de Corse 1955, 1956 - for Tamiya kit TAM24338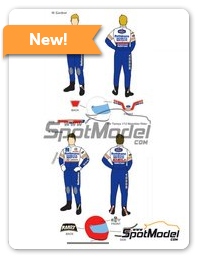 Decalpool
: Decals 1/12 scale - Wayne Gardner and Randy Mamola Rothmans - Wayne Gardner (AU), Randy Mamola (US) - World Championship 1985 - for Tamiya kit TAM14125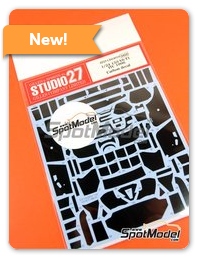 Studio27
: Carbon fibre pattern decal 1/24 scale - Alfa Romeo 155 V6 TI - DTM 1996 - for Tamiya kit TAM96358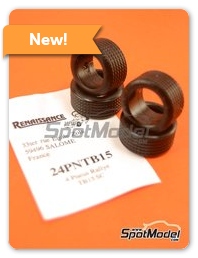 Renaissance Models
: Tyre set 1/24 scale - Michelin TB15 rally 15 inches - for Tamiya kits TAM24328 and TAM24334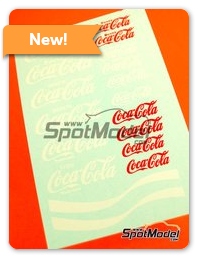 Virages
: Decals 1/24 scale - Coca Cola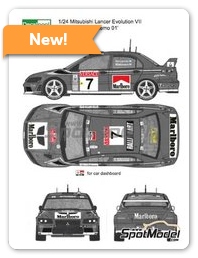 Decalpool
: Decals 1/24 scale - Mitsubishi Lancer Evo II Marlboro #7 - Timo Mäkinen (FI) + Risto Mannisenmäki (FI) - Sanremo Rally 2001 - for Tamiya kit TAM24257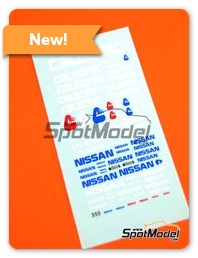 Virages
: Decals 1/24 scale - Nissan Calsonic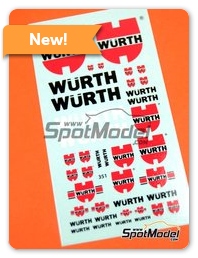 Virages
: Decals 1/24 scale - Würth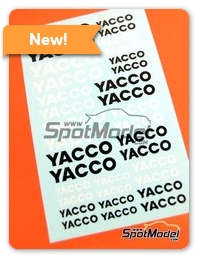 Virages
: Decals 1/24 scale - Yacco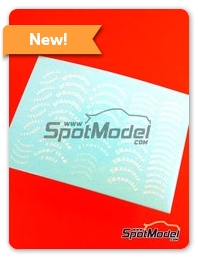 Virages
: Decals 1/24 scale - Firestone, Pirelli, GoodYear, Yokohama, Michelin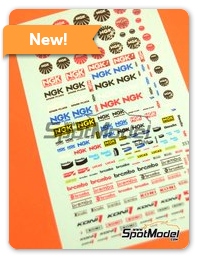 Virages
: Decals 1/24 scale - NGK Brembo Bendix Koni Lucas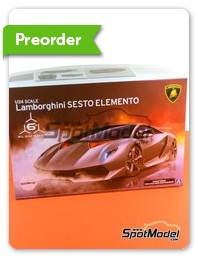 Aoshima
: Model car kit 1/24 scale - Lamborghini Sesto Elemento - plastic model kit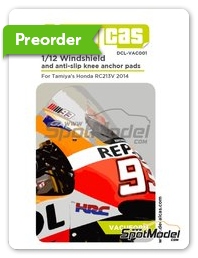 Decalcas
: Vacuum formed parts 1/12 scale - Honda RC213V - for Tamiya kit TAM14130
Copyright
SpotModel