That is a tough one Noel.
But what it looks like to me is that from the bottom of the plate to the "hatch" you have 75% of the dust
Here, a picture to show what I mean.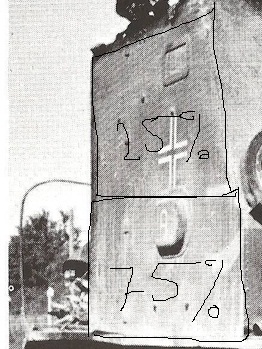 So perhaps a bit more dusting in the 75% area

This is my interpretation of the picture you posted.
/Tiny