Hi all,
Just wanted to give you an update and let you know that I have re-started my modelling madness after visiting the club again (something which I truly missed over the past months).
So I have decided to do a double build of 2 similar aircraft: the Wildcat and the Martlet Mk-V. Both are in 1/32 scale with one kit from Trumpeter and the other from Revell.
Since both kits had the foldable wings options, I intend to do one with folded wings and the other with the wings in the extended position (both kits give the ability to have the wings move from extended to folded, but, as a lot of you say, if it moves, it breaks!)
Here are some pics of the kits: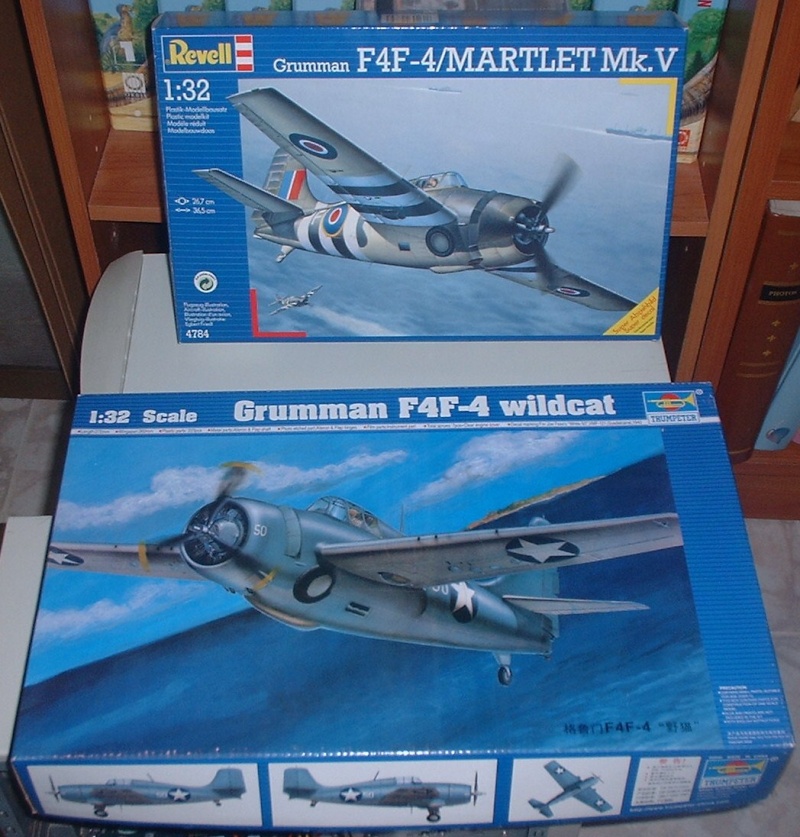 The parts of the Trumpeter are much better moulded and the quality and details is much better than Revell's.
Trumpeter parts being dry-fitted. The engine detailing is quite good but will need some fine tuning. Trumpeter kit has moveable surface which are useless IMHO.
Revell parts still on sprue. Some parts are warped and will need adjustments. Engine detail is very poor on the Revell kit. Revell kit gives the option of either undercarriage down or up.
I have just started construction of the Trumpeter kit. I will start the Revell kit shortly so I can build them in parallel. However I need you help guys.... I need as much photos of the details as possible, like the wing folding mechanism and photos of the actual aircraft (not museum or restored). If you can point me in the right direction I would really appreciate!