This is the Italeri kit of the Autoblinda AB 43 built in Italy but only used by the Germans in WWII. After the war it was used by the Carabinieri. The scheme is green and red patches outlined with yellow as follows.
This is the work so far: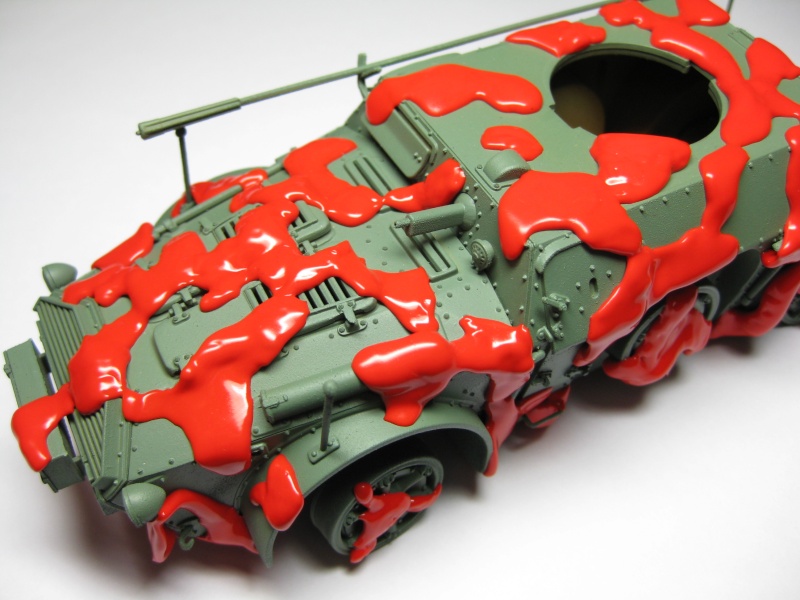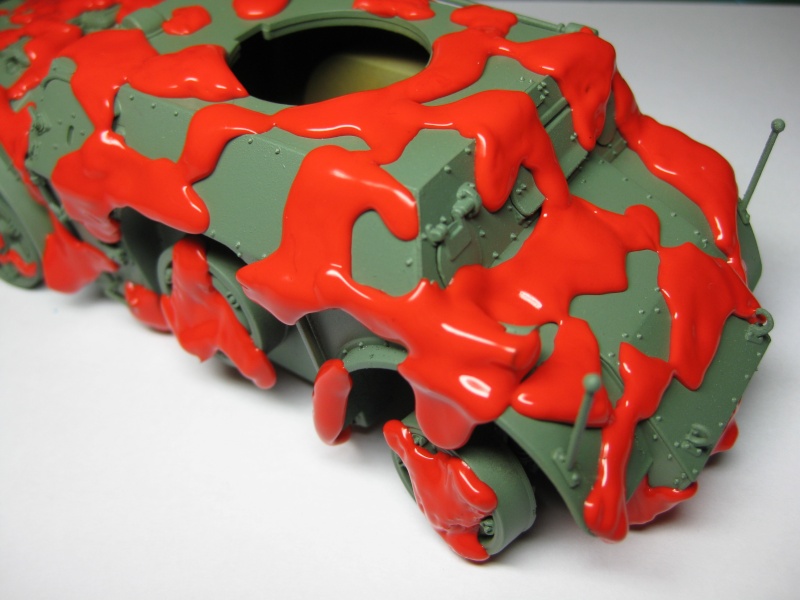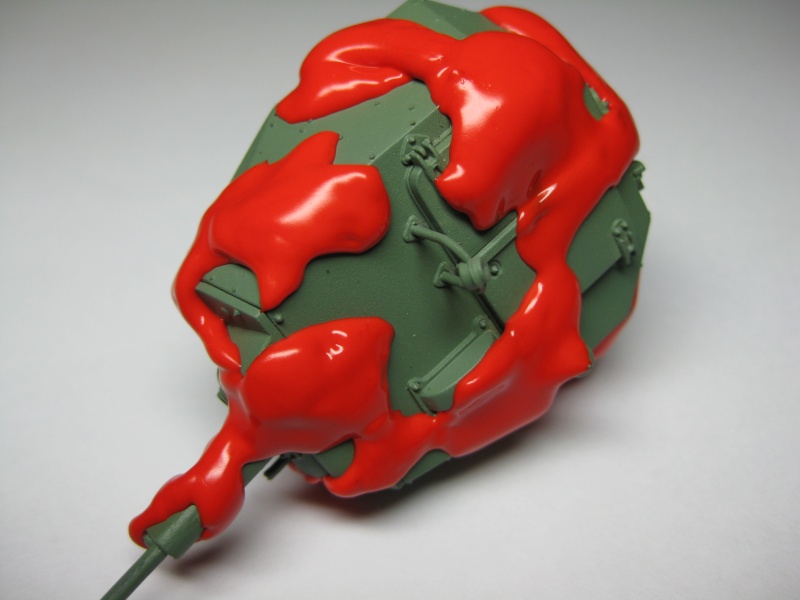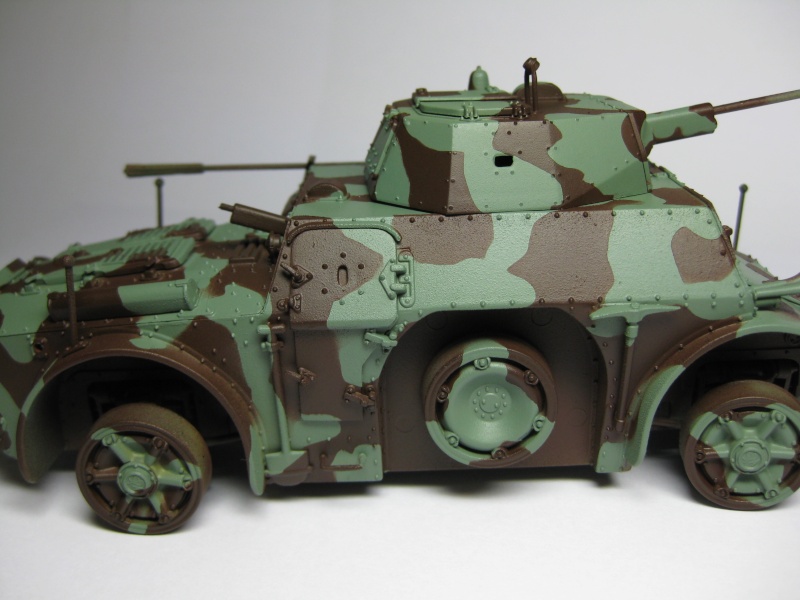 Next step is the yellow outline.