This is my next project converting the newly released 1/350 SCALE airfic HMS Illustrious kit to HMS Invicible during the Falklands war in 1982. Loads of modifications involving cutting, sawing adding a new Forecastle from scratch including the take of ski jump...it's a real challenge ...just to give you a rough idea....
FROM THIS
TO THIS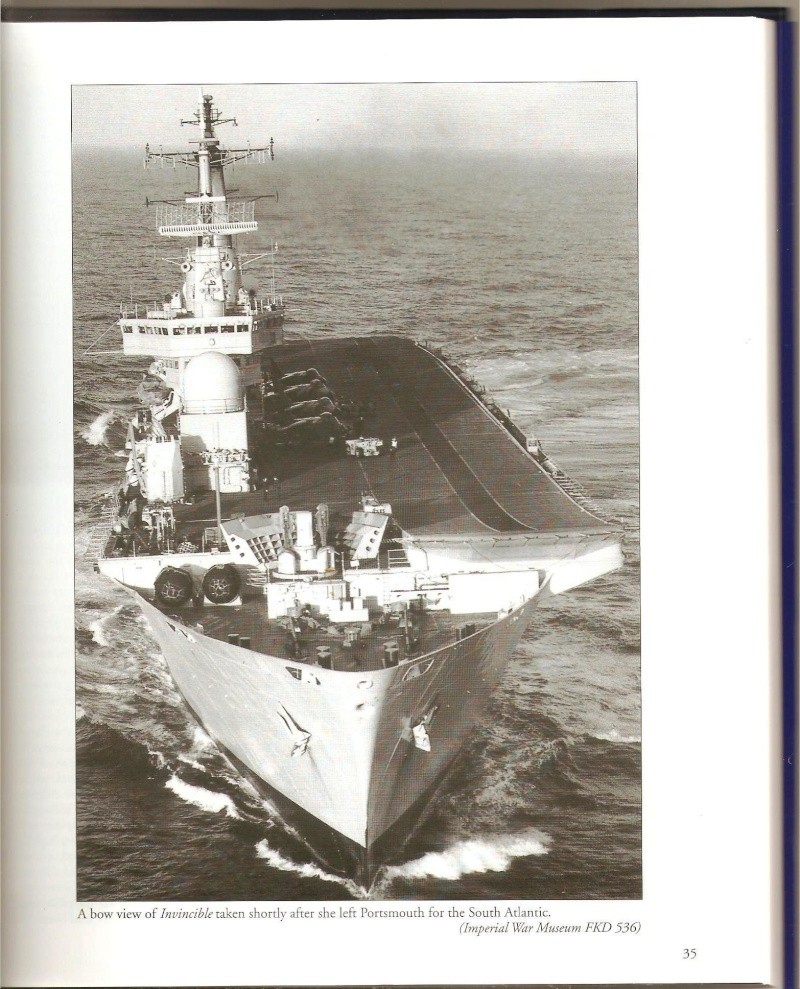 Just a short history...The first keel plates for the Invincible were laid at Barrow in Furness on the 20th July 1973. The Invicible entered the water in a very dull and wet day on Tuesday 3 May 1977.In March 1979 The Invincible was ready to undergo her sea trials. Incidentaly at that time the vessel was classed as an anti submarine cruiser and not an Aircraft carrier. The first reference to the ship as an aircraft carrier was made by the Prince of Wales in November 1979.. She arrived in Portsmouth on the 19th of March 1980 and was proclaimed as the first 'Harrier Carrier' by the First Sea Lord Admiral Sir Henry Leach who emphasized The proud day for the Royal Navy which started a new era in naval aviation.
The first Harrier from 800 Sqdrn Yeovilton landed on her deck on the 20th May 1980 and then left by Vertical take off. The ski jump was not to be used until the Autumn of 1980.Invincible's extensive sea trials and work up with sea harriers and Seakings began in late 1980.Minor incidents occurred including a crash by a sea harrier of 800 Sqdrn, but the pilot ejected safely.
801 Sqdrn took over operations from 800 sqdrn which were later joined by the Seaking 820 sqdrn from Culdrose.....
Monday 5th April 1982 Invincible steamed out of Portsmouth to the strains of Rod Stewart's 'Sailing' towards the South Atlantic . On Friday 16th April Invincible had Ascension Island in sight. On the 17th April all the Invincible's supersturcture was painted grey . The first contacts with the Argentene Air Force came on the 21st April.. The first britsh kill from Invicible came on Saturday 1st May with Flt Lt Barton on a sea harrier from 801 sqdrn. Sea Harriers from 809 Sqdrn later joined Hms Invicible till the end of the conflict when Hms Illustrious took over Invicible's presence at the Falklands.
Hope this is of some interest to you guys. Have already started works in the aft Hangar....got a long way to go yet



In nannu pec