As most of you know, I've been working on a 1/32 Me163B in parallel with my Fw190 project. The kit is the old Hasegawa offering straight from the 70's (the thing's older than me). Despite it's age the fit is pretty good and the surface detail is not too shabby, albeit raised. the first task was to scribe out the panel lines and drill out the one million rivets.
Next I started working on the cockpit which desperately lacks detail. The little that's given is also inaccurate! Eduard's excellent photo-etch detail set came to the rescue and here are some pics of the work in progress:
Cockpit tub, ready for the seat: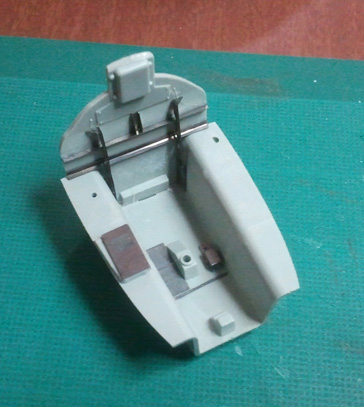 Left cockpit wall. This will get further detailing once I get hold of some evergreen
This picture shows a pipe that goes on the right hand side of the cockpit. The kit part doesn't look very natural so I made another one from scratch. The wire will provide the flexibility required for more realistic positioning.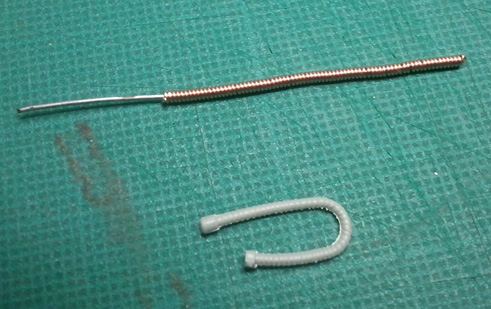 The ends of the kit's hose were chopped off and added to the scratch built one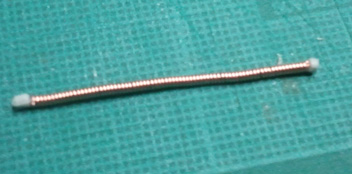 Right side of the cockpit where the hose will eventually be placed.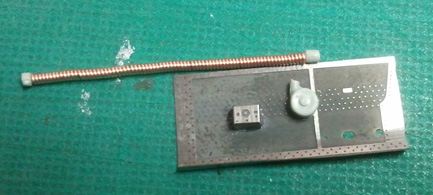 There's still lots of work to be done on the pit including instrument panels, foot pedals, control stick etc etc. However some more research is called for as there were various versions of the above, depending on time period.
Thanks for taking a peek and comments are welcome as always.