Now that the An is ready (less the aerial) and the JH-7 is nearing decalling, I started Heller's KC-135A, which I will build with its own decals for this machine (61-0300). If anyone manages to find another photo if this aircraft in this livery I will greatly appreciate it:
First problem: the engine intakes are not round, but include the space behind the lower auxiliary intakes. So plastic card, milliput and filler once more!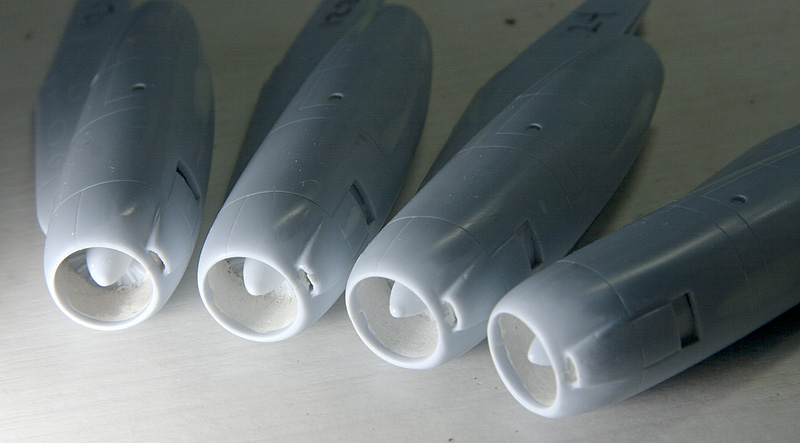 And then the cockpit and interior. Nothing will be seen once it is closed up, just the two front seats may be visible throgh the windscreen, but it's there.