One of my scaleauto model section is entitled 'Epic Cars: 1985-1990'. This collection already features the legendary Porsche 911 and the Audi Quattro. There is a new entry to this collection. The Mercedes-Benz 190E 2.5ltr 16V Evo II. The scale model is by Fujimi.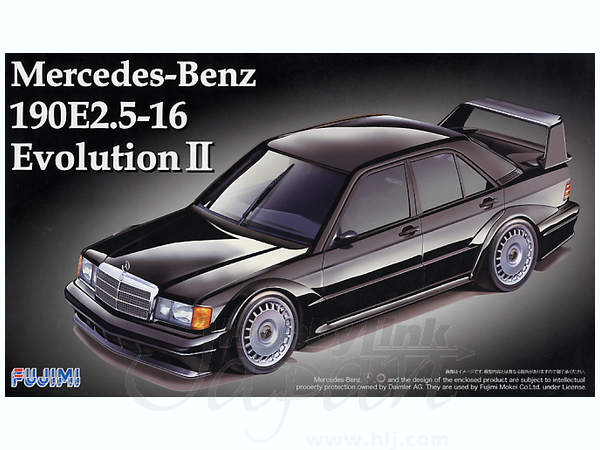 With the debut of the BMW M3 Sport Evolution, Mercedes' direct competitor, it became obvious that the 2.5-16 needed a boost for the circuit. In March 1989, the 190 E 2.5-16 Evolution debuted at the Geneva Auto Show. The Evo I, as it came to be called, had a new spoiler and wider wheel arches. Many changes were made to under-the-skin components such as brakes and suspension. There was a full SLS suspension allowing vehicle ride height to be adjusted from an interior switch. All were intended to allow the Evolution cars to be even more effective round a track.In March 1990, at the Geneva Auto Show, the 190 E 2.5-16 Evolution II was shown. With the success of the first Evolution model, this model's 502-unit production was already sold before it was unveiled. This car retailed in 1990 for USD $80,000. As mentioned 500 were made in "blauschwarz" blue/black metallic. But the last two, numbers 501 and 502 were made in astral silver.

It is clear that these cars are now extremely rare in the collectors cars market place. Very few, if any have returned for resale in Europe as these cars are now clearly in the hands of long term collectors or are in personal storage. Of interesting fact is that a significant number of Evolution II cars were privately imported to Japan and that these cars appear to be the only units available for trade as of lately. Latest appearance in USS Tokyo auction group resulted in a wholesale price at 4,050,000 yen for a 65,000 km pristine example and this car was the third of its kind to appear in the 2010 to 2011.
Wikipedia extract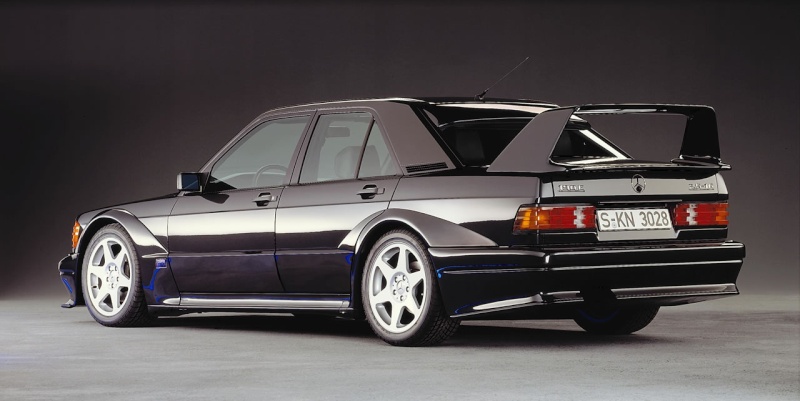 regards