This is one of those lighter moments at club!
Here are some photos of us at club relaxing (min qal li ahna serji wisq?)after a two hour lecturing and tuition to new members

. One can admire the level of profesionalism with which the guitarist is playing the invicible lyrics

The only sad news about thses photos is that two of those present have since passed away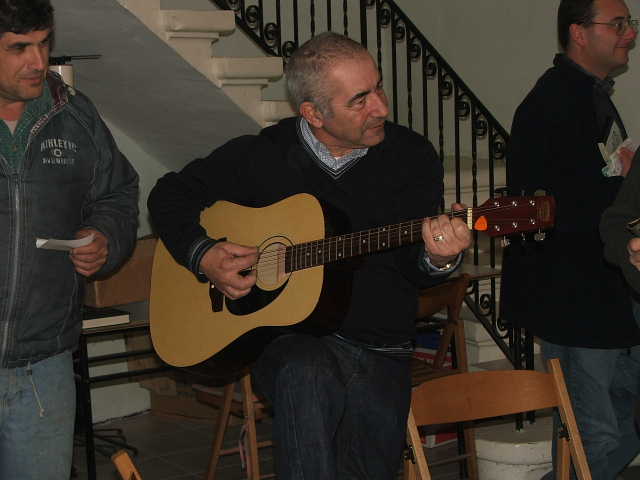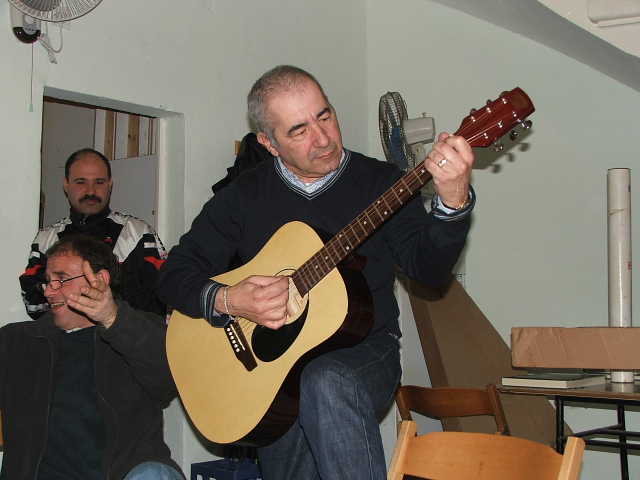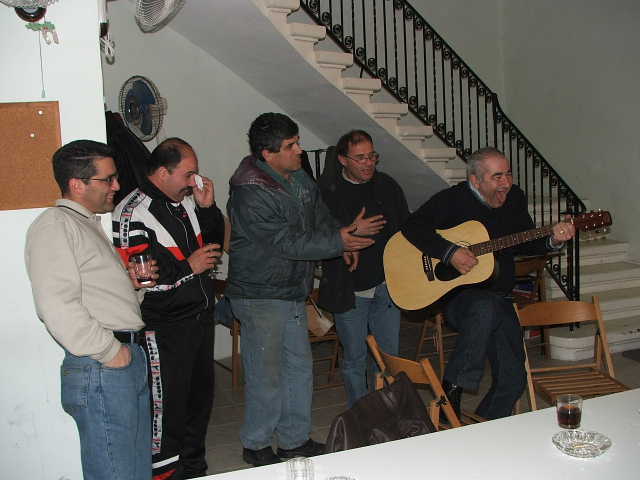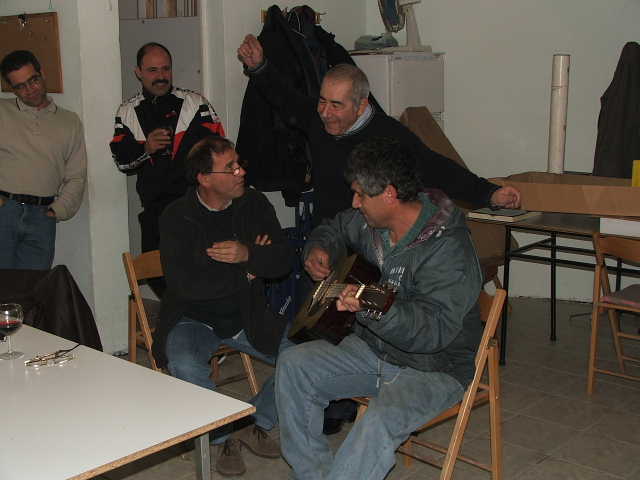 I hope that you enjoy and by the way it was 2005!!!
J