The Retreats - Russia 1943-44

Noel Petroni

Gold





Posts

: 1232


Join date

: 2009-07-21


Age

: 58


Location

: Balzan - Malta

My finished diorama...........
THe toothpicks are markers where the holes are for the figures to be pinned.

Dottore

Gold





Posts

: 1388


Join date

: 2009-07-21


Age

: 42


Location

: Tarxien, Malta

Think the tank is one of your best pieces to date....

BUT...I think it looks out of place in this wintry setting. There is dust (pigments) at the rear which i feel shouldnt be in the winter.
IMHO it just doesnt look like it fits the otherwise very nice scene.
Also I imagine you did ur research so I assume the tank should be that colour and not whitewash?!

I've seen detail shots of the tank and I really like the work u did on it especially the interior...my comments are directed towards the setting...

Dottore

Noel Petroni

Gold





Posts

: 1232


Join date

: 2009-07-21


Age

: 58


Location

: Balzan - Malta

Thanks for looking!

However, I don't agree with you on the pigments. To me they look like dried mud which would be appropriate in wet conditions. This is not in the middle of the melting season but the start of the first snowfalls.

THe scene is of an army group retreating from an encircled pocket, so white wash material would not be available. Also many vehicles were not white washed immediately and it's common to see this sort of thing.

Regards
Noel

Tancred

Admin




Posts

: 1079


Join date

: 2009-07-20


Age

: 48


Location

: Attard, Malta

Hi Noel, nice diorama, although I also think the Wespe needs to be 'blended' in more, something like this: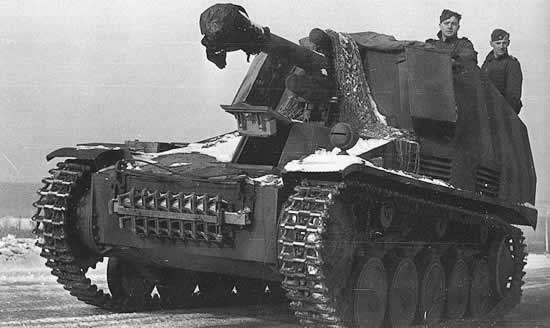 _________________
"Ghamel kollox bis-serjeta', imma tiehux kollox bis-serjeta"

Tankred


iCocker

Best in Show





Posts

: 3172


Join date

: 2009-07-21


Age

: 46


Location

: Marsascala, Malta

Sweet dio Noel, but have to agree with the above, somehow tough very nicely weathered Wespe, I feel it does not tie in the setting. I think it needs some snow particles in the track and top chassis area. Apart mud looks too dry for a winter setting, no indication of fresh mud which would be darker and glossier. I think if you just add these updates the dio would look tied up in the setting, no need to overdue as you intend to depict a reserve machine fresh in action,holding the line but it needs a touch of the elements.

Regarding the figures, I would have put the MG42 ready on bipod with a good number of roundboxes and the gunners having a deserved hot break. Personally those group gives me a feeling that their mission are there to defend the retreating line. But this is just an idea ...

A good paint job on the figs as well, Noel! PROSIT


Ivan

slingshot392

Silver





Posts

: 467


Join date

: 2010-02-19


Age

: 57


Location

: Minnesota, USA

I agree with the others, the diorama looks great, but the tank just looks out of place. It's to clean for winter. I'm not sure where the diorama is supposed to take place, or when? Some areas don't get a lot of snow, other places like here in Minnesota we can get dumped on some years (actually most years), but there are some years we don't get much, or, some years it is just so cold that the snow is really dry and you will see ground cover if there is nothing to stop the wind.

If it's early or late winter, it will freeze and thaw often, ground that isn't covered with snow will look wet, either because it is, or it is frozen. Dirt will have a wet look to it, even when frozen, there will usually be little bits of snow in the crevices. Vehicles will be a mess, the entire sides of cars will be covered in a dirty spray thrown up by the wheels, it will also catch in the back of the wheel wells and there will be really large chunks that you end up having to kick off.

A lot of the mud would be in the tracks and in the wheels, even if it thawed. If you are portraying it thawed, there would be some areas of standing water in the mud, even little bits in the footprints. The soldiers boots would be caked in mud and since they're living out in the fields, their clothes would have some as well. If it has frozen again, any of the standing water would be frozen, you could put a light flat finish on any of the water and then sprinkle a little snow on top of it.

It's a great diorama, I only hope I can do half as well.



bcauchi

Best in Show





Posts

: 4088


Join date

: 2009-07-30


Age

: 58


Location

: St. Julian's

Lovely scene Noel, i love your work but throw some snow on that tank. The figures are so real and i love the way in which you managed to simulate the smoke from the fire in the oil drum. Great stuff man!!

Ray

Best in Show





Posts

: 6102


Join date

: 2009-07-21


Age

: 56


Location

: Zurrieq MALTA

WOW what a great dio Noel....Weldone



Don't touch anything PLEASE.......I really can't believe the others CAN'T see what is the story or are telling you to put snow on the Wespe