Below are some picrures of the works in progress on the hull. The material used for the construction of the hull is 1mm thick grey cardboard, which can be found in 900mm x 1000mm sheets. The hull is made up of 6 to 8 laminations of this type of cardboard. and was sanded down like normal wood, once it has been treated with the primer paint.
Ageneral view of the hull which measures 3260mm
I had to modify the brass portholes on my lathe, in order to cut off the flange, as German portholes had no flange on the outside of the ship side; but was always on the inside. Around 300 portholes are required for both the starboard and portside of the ship.
The porthole eyebrows, made from 0.3mm copper wire.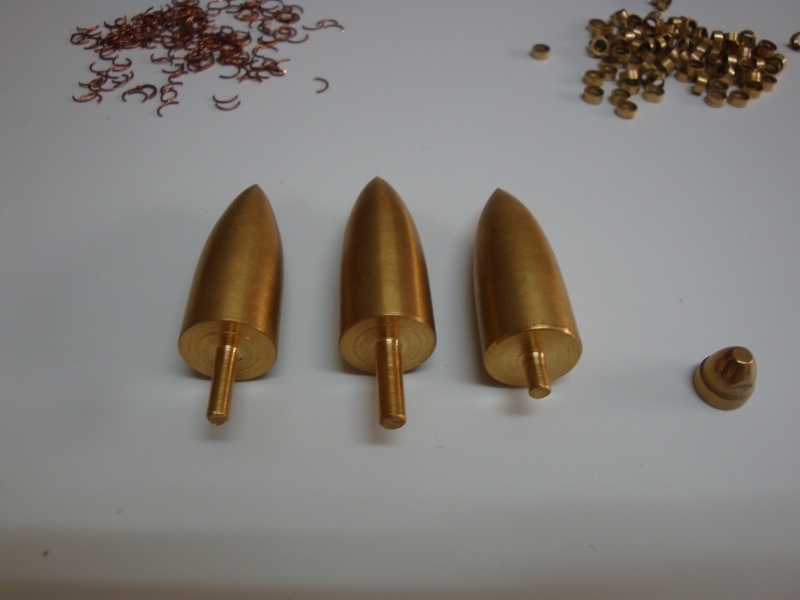 The brass propeller spinners, turned on the lathe. An advise for all marine modellers. German Propeller spinners have a very different streamline then that of the Bristish and Allied counterparts. They are longer and the end of the spinners resemble the shape of a rocket.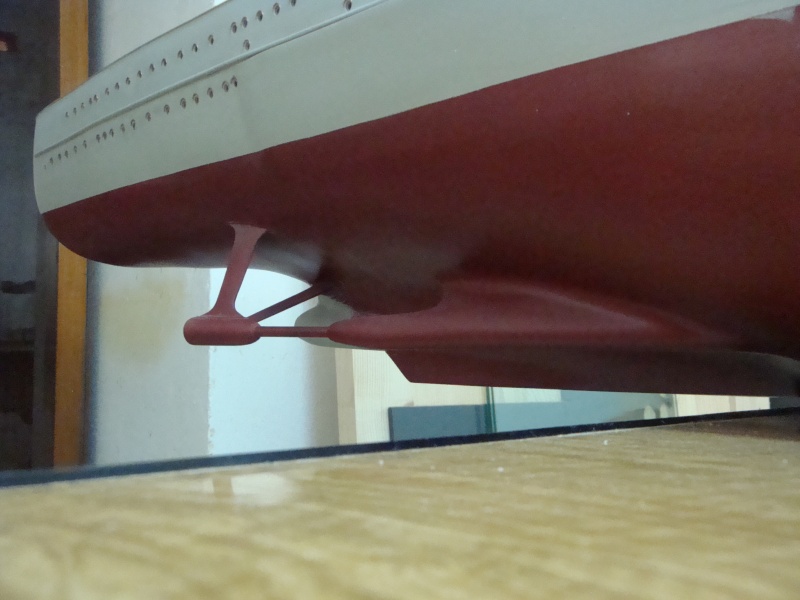 A view of the Starboard side showing the propeller shafts and the "A" type support brackets.
Another view of the Starboard side with all the porthole eyebrows in place.
General view of the portholes and eyebrows.
A view of the Stern.
A close up of the bulbous bow, showing the echo sounder, and the raised inspecyion panels.
A view of the bows, showing the prop shafts, the "A" type brackets and the middle prop connection.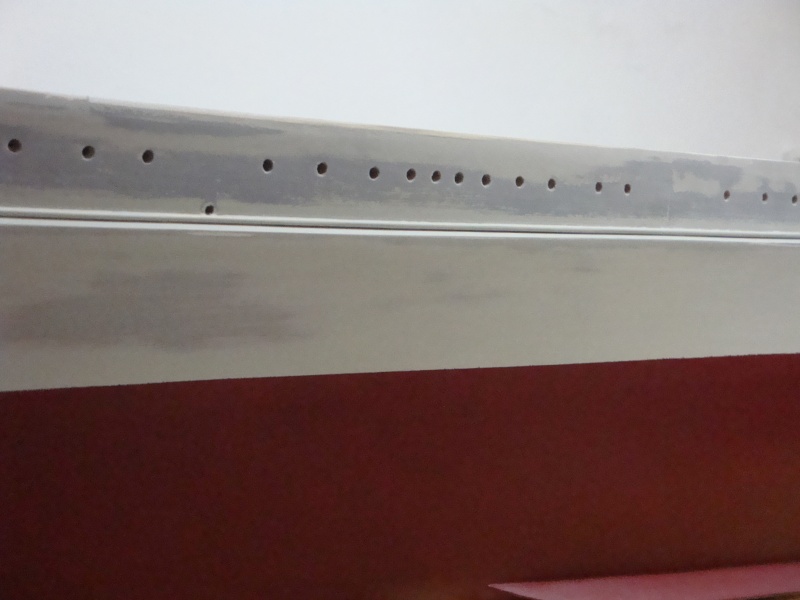 Starting the port holes on the Port side.
Genaral view of the port side.