Well here is my next project The Italian Heavy Cruiser 'Pola' in 1/350 scale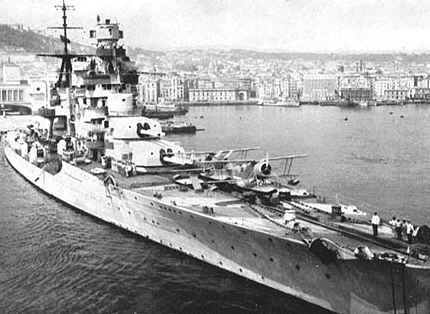 Here is a brief history
The Regia Marina Pola was laid down in Livorno in 1930 and commissioned in 1932. It had a displacement of 13,531 tonnes and was a Zara class heavy cruiser.
After the lull of the 30's and the start of WWII, Pola was the flagship of Admiral Riccardo Paladoni who was the commander of the 2nd Squadron. It took part in 12 actions. It took part in the Battle Of Cape Matapan where it's fatal destiny was decided. She was immobilised after being hit by a torpedo from a Fairey Swordish. Admiral Lachino ordered the remaining Zara class cruisers and 4 Oriani class destroyers to rescue the Pola. The rescue group's route brought them directly within the range of Admiral Cunningham's force which included HMS Warspite. All the rescue ships were sunk !.
A British destroyer HMS Jervis went alongside the unresisting Pola to rescue the wounded , 275 in all. Efforts to tow the stricken vessel to Alexandria were impracticable. It was then sunk by torpedoes by Royal navy destroyers. HMS Jervis and HMS Nubian.
Looking forward to this build...