Good morning all,

Today, I am starting a new topic - a new log. A very good friend of mine, also a member of our scale modelling club, is building the Prinz Eugen in 1:72nd scale. We meet every week at the club premises, to discuss the progress made, and am helping him in any way I could. After all, this what our hobby represents - unity and friendship.
As such I would like you all to welcome our friend Teddy.
Due to his work and employment, progress will be a bit slow but sure; so please be patient my friends, believe me, Teddy is doing a very good job of it.
Here are some pictures of the progress so far.
The master builder - Teddy Mifsud.
A good reference guide - the Kagero 3D book. Teddy has also purchased the set of 3 books issued by AJ-Press Poland. plus numerous photos and plans. But the research still goes on.
Teddy decided to kick off with the rear radar station and range finder assembly, together with the after structure. So here are some pictures of the rear station. As you can see, the range finder station was quite different then that of the Scharnhorst. The Scharnhorst's range finder housing was round, while the Prinz Eugen was squarish. The Scharnhorst mounted a FUMO27 Radar on the rear side, while the Prinz Eugen, mounted a FUMO 23 radar at the rear side. From these two models, one shall surely come to a conclusion, that although, all German ships shared similarities; they differed quite a lot, when it came to super structure designs.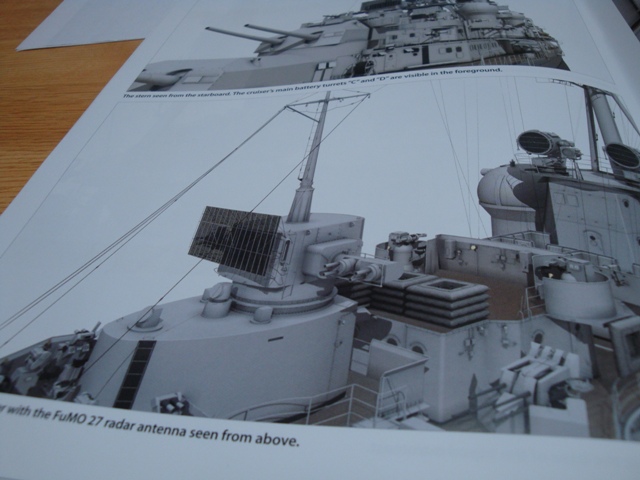 The main base on which the range finder is seated in.
The range finder housing.
An elevational view from the front.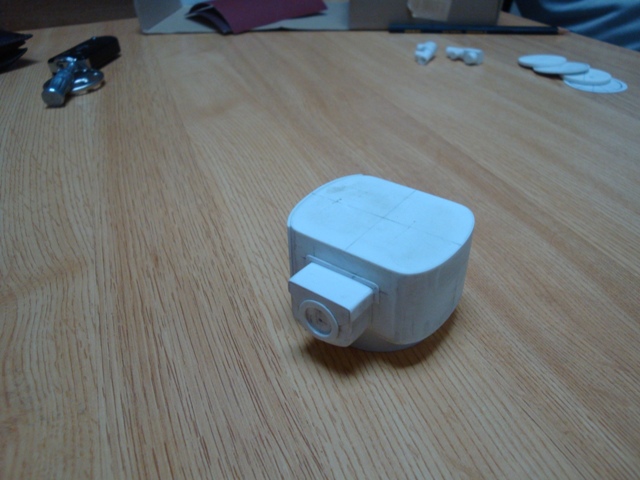 The two sub bases, which form part of the main base.
The whole range finder assembly.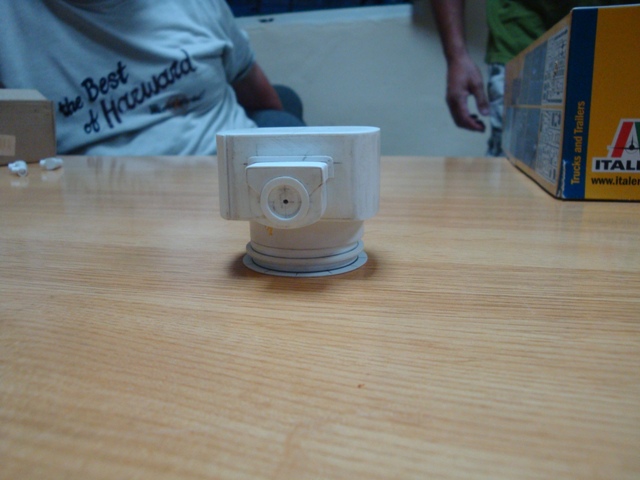 The main pieces which make up the range finder assembly - still a lot of details to go in.