So I decided to get out of my comfort zone and venture into a conversion which will hopefully  end up in a vignette in collaboration with Ivan Cocker.
There actually IS a T-59b kit around, courtesy of trumpeter, but the quality leaves a lot to be desired. Suffice to say that the hull has motorisation holes :-X.
Not being a Russian AFV buff ( and especially of the myriad of T-Types around) it was Mr Cocker who suggested converting the excellent Tamiya T-55.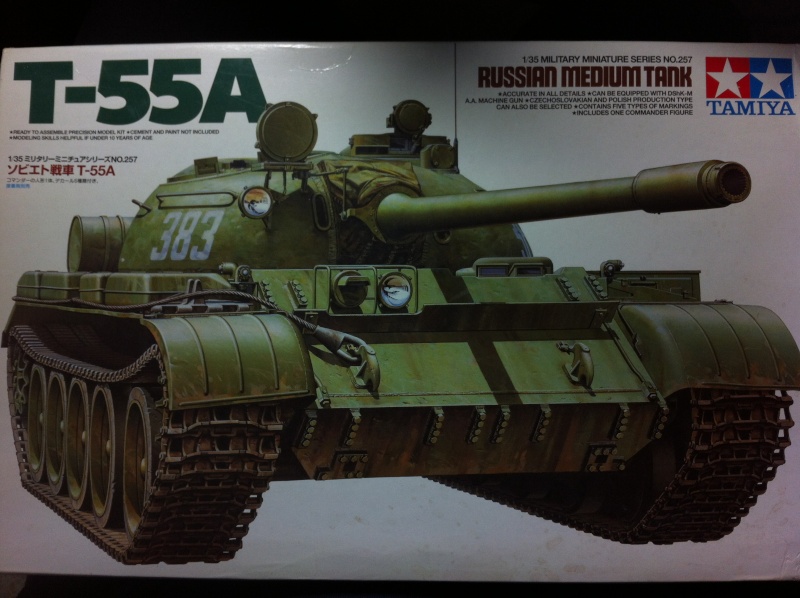 The conversion is not straight forward and the subject is pretty much obscure and that's where cus Alex aka Gimli came into the picture with a vintage military modelling mag with some excellent technical drawings! Thx again cus xxx :-)
Main differences are in the turret configuration. The dark turret is trumpeter's while the other is Tamiya T-55. Close inspection reveals I might have to lIve with some Engine deck differences but it won't matter much for the scope of our vignette.
Aftermarket I will be using include a Voyager PE set and Friuls. Still trying to source a substitute metal barrel for the abysmal Trumpeter 105mm supplied with the kit...
Let's get on with it!
Dottore
Last edited by Dottore on Mon Sep 09, 2013 9:30 pm; edited 1 time in total