I am trying my best to make a proper knoked out model KV2 Tiger in this case

Guest

Guest



Ivan what
do you think did i improved? i past this day trying salts!! and
shades of rust.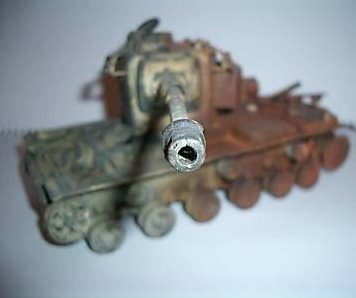 [url=https://servimg.com/view/14168810/39]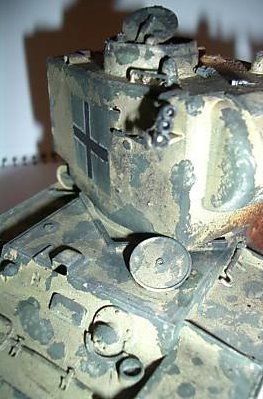 [/url]

iCocker

Best in Show





Posts

: 3172


Join date

: 2009-07-21


Age

: 46


Location

: Marsascala, Malta

Hi Dave
You made a ggod start with the salt tech but needs lots of more work and fine tuning but at least you got the idea but needs some fine tuning with washes, chipping and highlighting ... I would rather go back to what our Shermaholic Doctor instigated and work on a very good OFB model and improve on painting and weathering then you go for the extra bit in doing KO subjects which are the most complex builts around!
By the way what KV is that, that is damn more futuristic then the new one proposed by MIG which is meant for galagtic wars ...
Keep on working buddy!
Ivan