Hello guys!
Here is a work in progress thread from my new appartment, where the workspace is still a work in progress. So excuse me for the crappy pictures.
Anyways, in 1943 the Ruskies displayed a tiger in Gorky Park ( this was one of several tigers) and this was one of the initial tigers.
You can see this by the stowage bins that is placed to the sides of the turrets.
Here is my view of the turret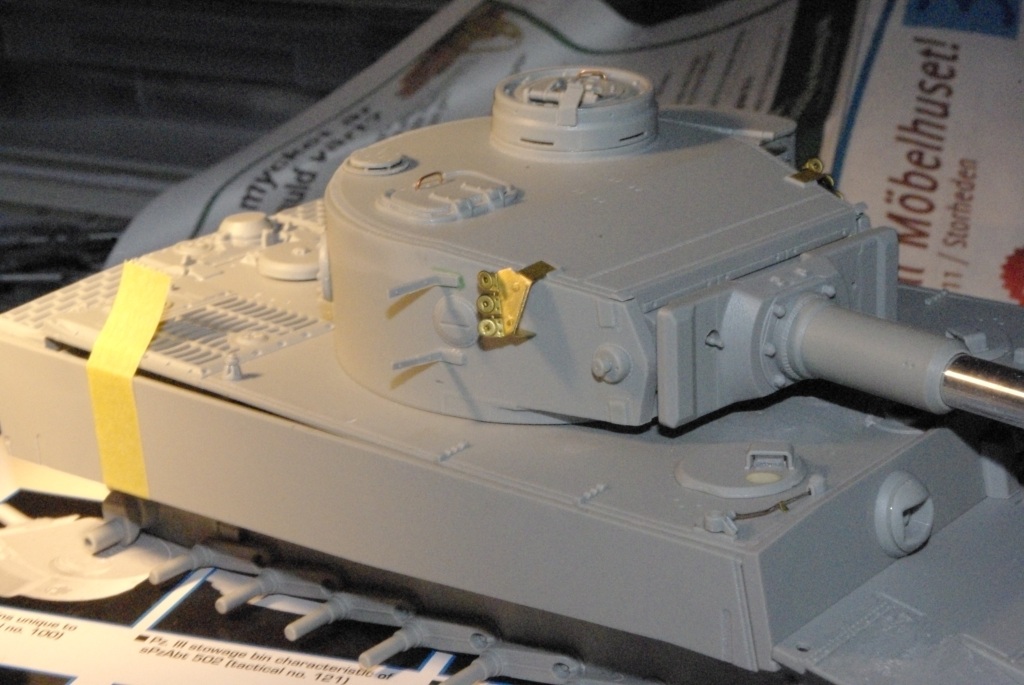 And the rearplate.
I have just done a dry fit, with most of the parts loose. So if you see any misstakes or things I have to correct, dont hessitate to point them out to me!
/Tiny