Mirage 2000 B 1/48

Andrewt




Posts

: 45


Join date

: 2013-10-10

cockpit almost complete. Ejection seats still to be painted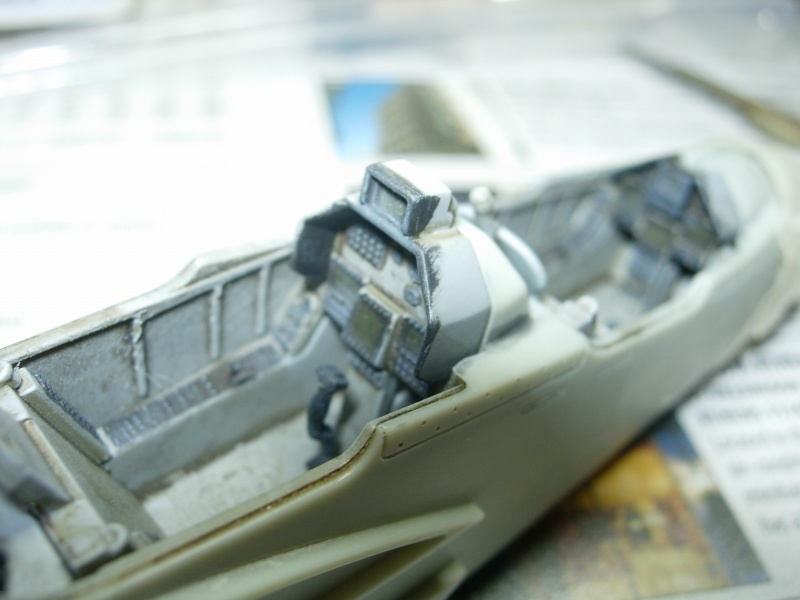 Ray

Best in Show





Posts

: 6102


Join date

: 2009-07-21


Age

: 56


Location

: Zurrieq MALTA

Looking good Andrew  


skyhigh

Best in Show





Posts

: 4654


Join date

: 2009-07-30


Age

: 58


Location

: Qormi, Malta

Eh.. Andrew your making progress already... bravo.... 


Panos Gaoutsis




Posts

: 38


Join date

: 2013-06-06


Age

: 34


Location

: Corfu, Greece

Hello Andrew, looking good so far!
This walkaround can be useful
http://www.primeportal.net/hangar/luc_colin3/mirage_2000b_french_af/
A tip when it comes to assembling wings that can minimize any gaps, is to glue lenghts of sprues or toothpicks at the bottom edges of the fuselage (like in spoiler). This causes fuselage edges to scretch to the proper width, i applied it on my Mirages and saved me from a lot of putty and sanding
Spoiler:
And a couple of notes concerning the kit from what i noticed till now.
Make sure to dry fit the part of the spine (parts E10/E11) and the small piece at the fuselage ending (parts E27/E28), as they may seem wider on the fuselage. I had to sand join points before gluing them together (see spoiler again).
Spoiler:

The red line where i sanded the parts, in order to adjust their width and align them with the rest of fuselage (blue lines)
The air intakes may also need caution, i used plastic to fill the gaps.
Assemble parts E17/E18, they are used by all production aircrafts.
Don't forget to also assemble parts C34, C32 (two pieces), they are not mentioned by the instructions.
Hope i've helped!  


Gordon

Gold





Posts

: 707


Join date

: 2009-07-23


Age

: 40


Location

: bormla


Andrewt




Posts

: 45


Join date

: 2013-10-10

Thanks for the tips. I noticed that the instructions have some mistakes when it comes to part numbers

bcauchi

Best in Show





Posts

: 4088


Join date

: 2009-07-30


Age

: 58


Location

: St. Julian's

Coming along nicely, keep up the good work.

Andrewt




Posts

: 45


Join date

: 2013-10-10

Panos, you are right about the spine (parts E10/E11) . it is too wide! and even to high.