As you ALL know (ghax qazzistkom nghid) i have just started working on two me110's. One of them is the new Dragon model. It is brilliant and checking against the multitude of reference kindly donated by our information officer Marco, I have come to the conclusion that it is highly accurate and will only require minor additions such as wiring, piping and seat belts. The rest seems to all be there and very accurate indeed.
The second model is the old revell which will be built to portray a G4. Since this requires major scratchbuilding and other usual work, i decided to start from her. Thank God, there is a multitude of information including photos so the going is not that obscure. I am just copying what is in the photos. here is the progress so far.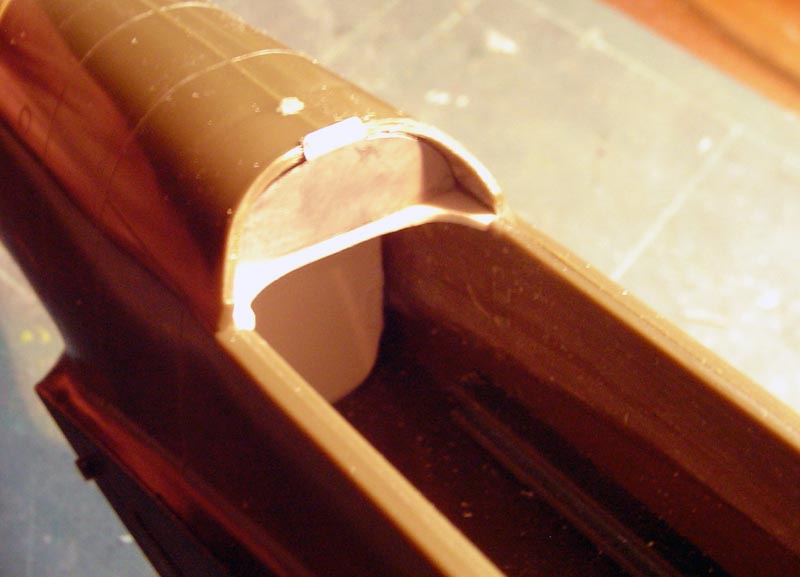 This is the rear bulkhead and decking at the rear of the cockpit.
This is the reworked cockpit floor from the kit.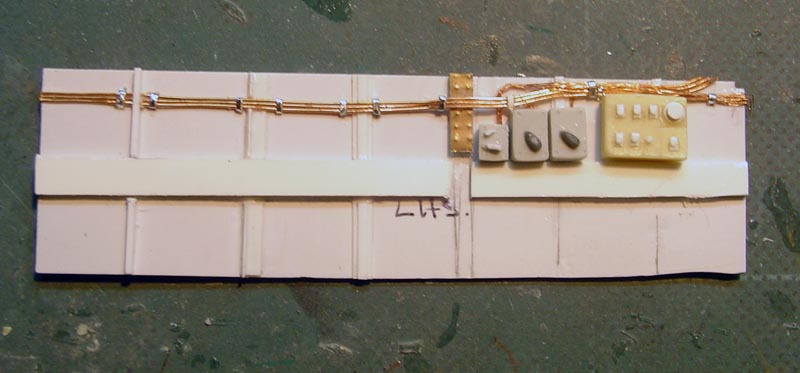 Left hand side of the rear pit.
Right had side of the rear pit
The framing onto which is fixed the twin seat for the rear gunner/radio operator.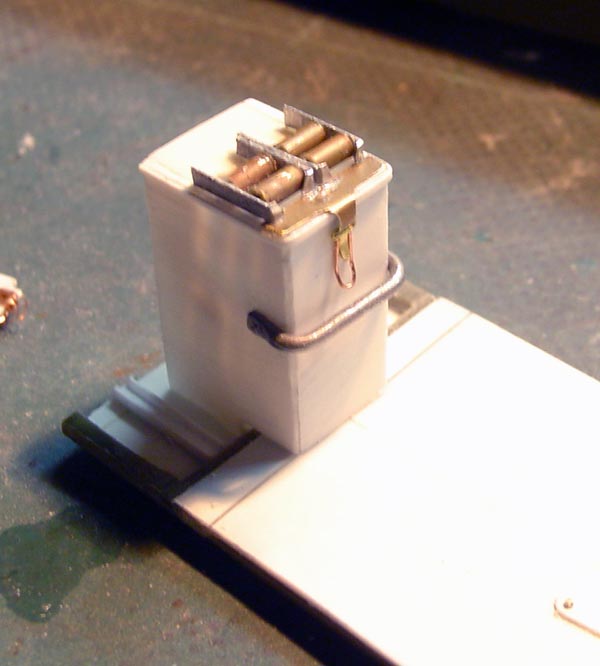 Rear ammo container for the twin mg's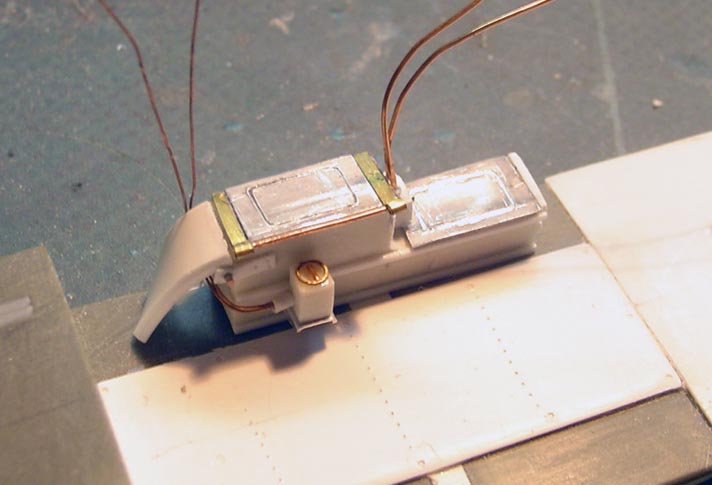 Right hand side ammo container for the forward firing twin 20mm cannon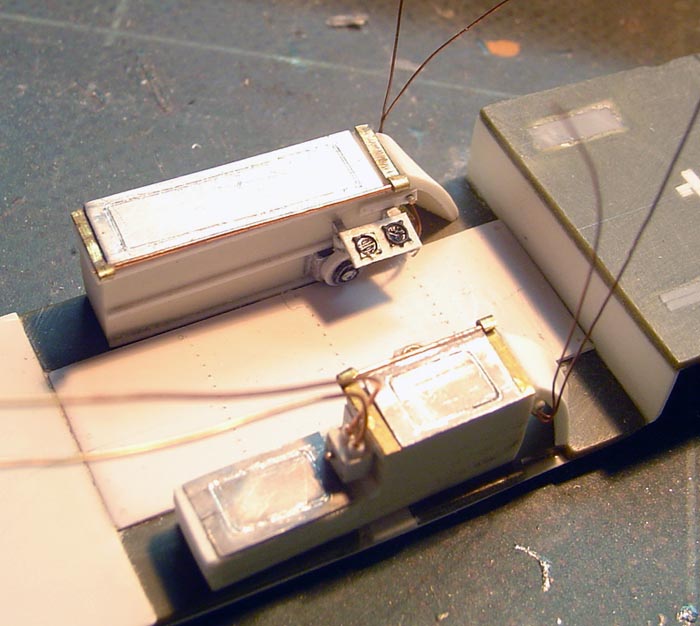 Left hand side ammo container for the 20mm including the oxygen regulator and instrument panel with oxygen pressure gauge and indicator.
Ammo boxes and container positioned on the pit floor. These items are all scratchbuilt made mostly from scrap resin blocks.
Combo twin seat for radio operator/rear gunner. One was made of netting and the other from woven fabric strips, not the most comfortable ride it seems. i made the netting from surgical gauze and the woven strips from masking tape. The belts were individually made from masking tape and buckles.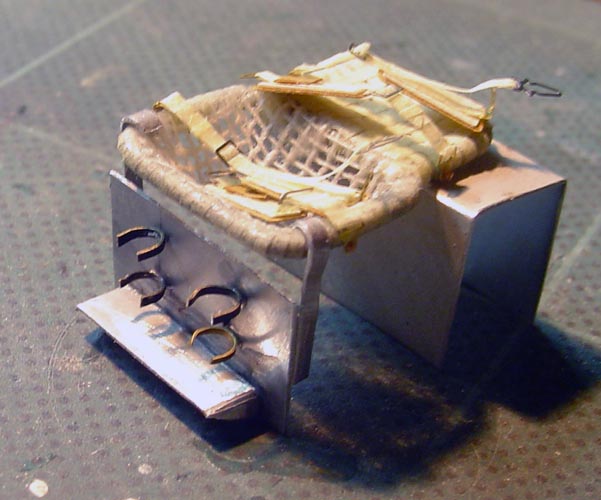 Another view of the seat. The clips held flares and other itemss as necessary.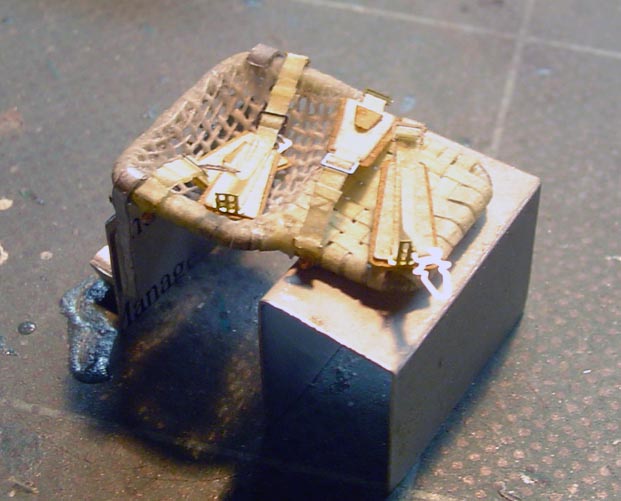 The following pics show all the above details placed in the cockpit.