Hello to Everyone
I decided to take the plunge and put in some details about this build that's going to be my next project.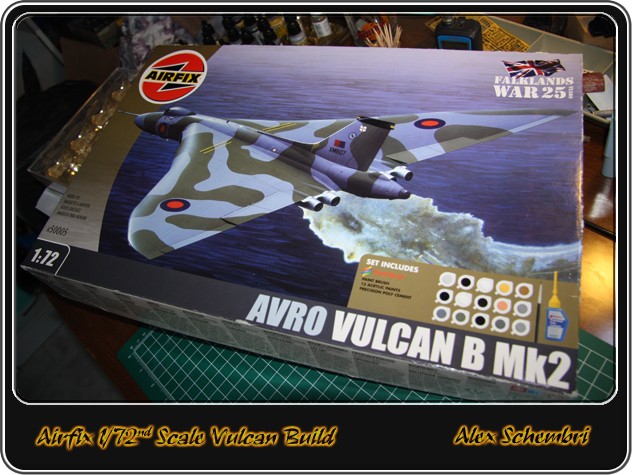 Having seen it fly at RIAT2009 in Fairford last year was an amazing experience

. Even though the Avro Vulcan brought tears to us Maltese in the past with the unfortunate and terrible accident in 1975 at Zabbar, one cannot deny that this massive aircraft is a true wonder especially when it takes off and immediately noses up high as if it were a nimble F-16.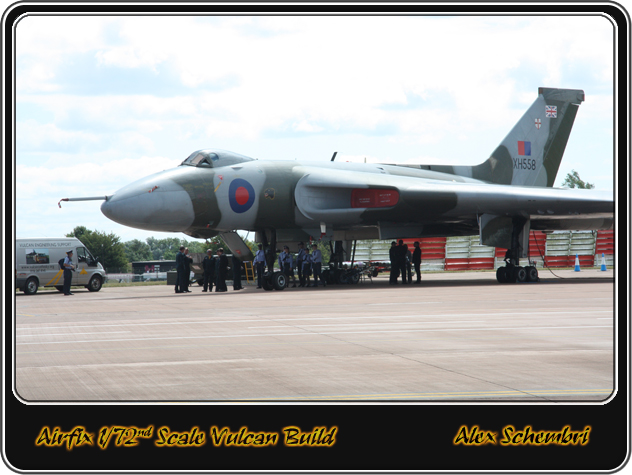 (Both of these photos were shot by myself at RIAT2009 in Fairford on 18Jul09)
It is worth noting that XH558 will be 50 years old next Tuesday 25th May 2010. For more details, one can visit Vulcan to the sky.
Well on to the build then.
I have some initial images of the major parts that make up the fuselage and the massive wings together with a couple of 'trees' that still hold some parts.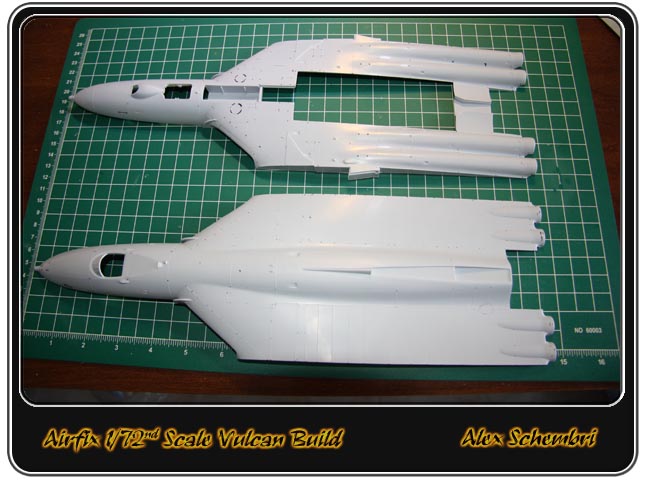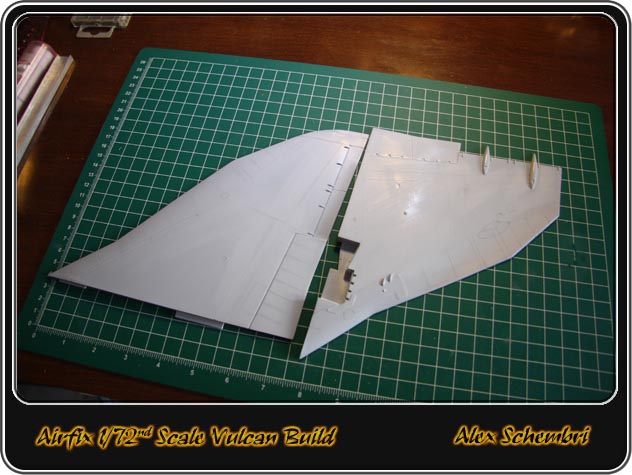 I must say that the kit is an old tooling and has been re-issued under several guises. The large amount of flash that surrounds every part is evidence to this.
I have already managed to clean up the wing and fuselage parts and proceeded to re-scribe these because the model features raised panel lines

.Luckily, the relatively flat surface areas lessened the chores associated with re-scribing. However, it is still a long job, which I am still at.
Meanwhile, I have assembled the intakes, after much filing, sanding and test fitting in order to get as much of a good fit as possible, because the way the parts are molded won't get me away without a considerable amount of filler to get smooth intake duct.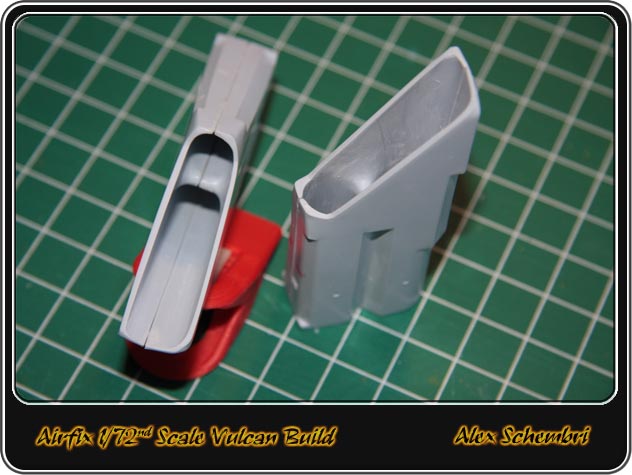 I have also decided to get FlightPath's Vulcan B2 detail set that features a good sized fret of photo-etched detail together with resin replacement engine exhausts that correct the kit's bad representations of the Olympus 201 engines.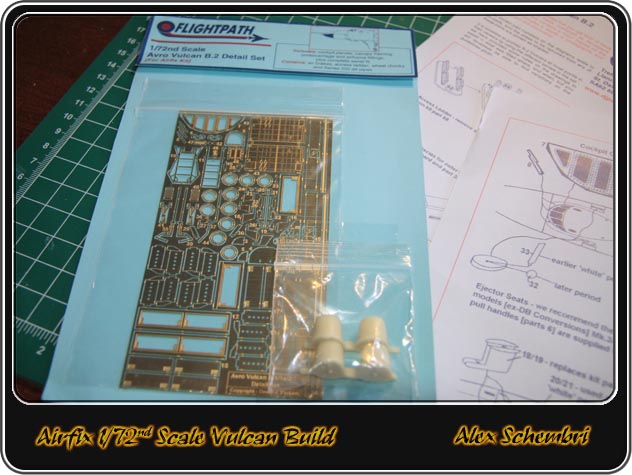 .
At the moment I am considering what configuration the kit will receive. Surely it will be XH558 which is represented in the decal sheet. I am also tempted to scratch build the internal bomb bay and display this with open bay doors. Another consideration is some extra detailing to the interior of the massive undercarriage wells and finally I might also display the air-brakes that are part of the FlightPath PE detail set in the open position. I've seen photos of XH558 displaying both the bomb bay and airbrakes in the open position during one of the Open Days held and therefore although such a configuration might not make sense in ordinary operational situations, in a display setting would be perfectly legitimate.
This is all for my first post. I value any suggestions, opinions, reference material (hint,hint) and criticism from anyone who's in good faith, so please do not hesitate. I thank you all in advance.
Last edited by ascomt on Sun May 23, 2010 10:32 am; edited 1 time in total